19/08/2015 - Iguazú, El Calafate and Salta led the ranking of the best-selling national destinations for the long weekend of August.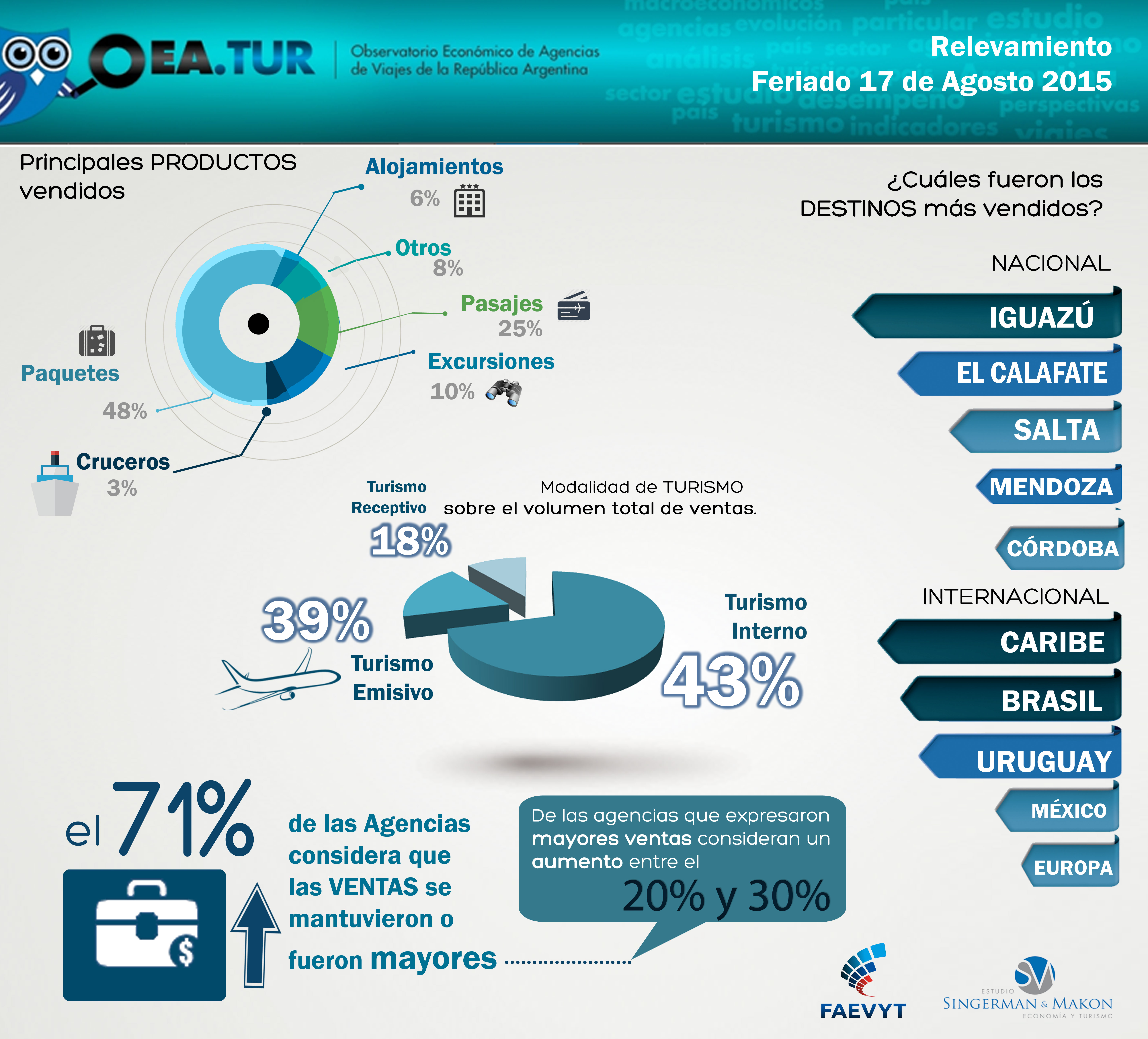 Source photo: OEA.TUR
Through this survey conducted by the OAS.TUR, it was obtained that 71% of the travel agencies surveyed considered that sales were maintained or were higher, compared to the same period of 2014. The travel agencies that mentioned having had higher sales, indicated a growth of 20% and 30%.
Among the forms of tourism, sales focused on domestic tourism (43%) and Outbound Tourism (39%).
Among the main products sold for these winter holidays, selling Packages (48%), flights (25%) and Tours (10%) it stands out; whereas, accommodations, cruises and other services accounted indivuales 6%, the 3 8% and the remaining%.
With respect to the best-selling destinations nationwide, Iguazu, Salta, El Calafate, Mendoza and the mountains of Córdoba stand out. While, internationally, tourists chose destinations in the Caribbean and Brazil to enjoy these vacations, highlighting increases in sales to Uruguay, Mexico and Europe.
Source: OEA.TUR