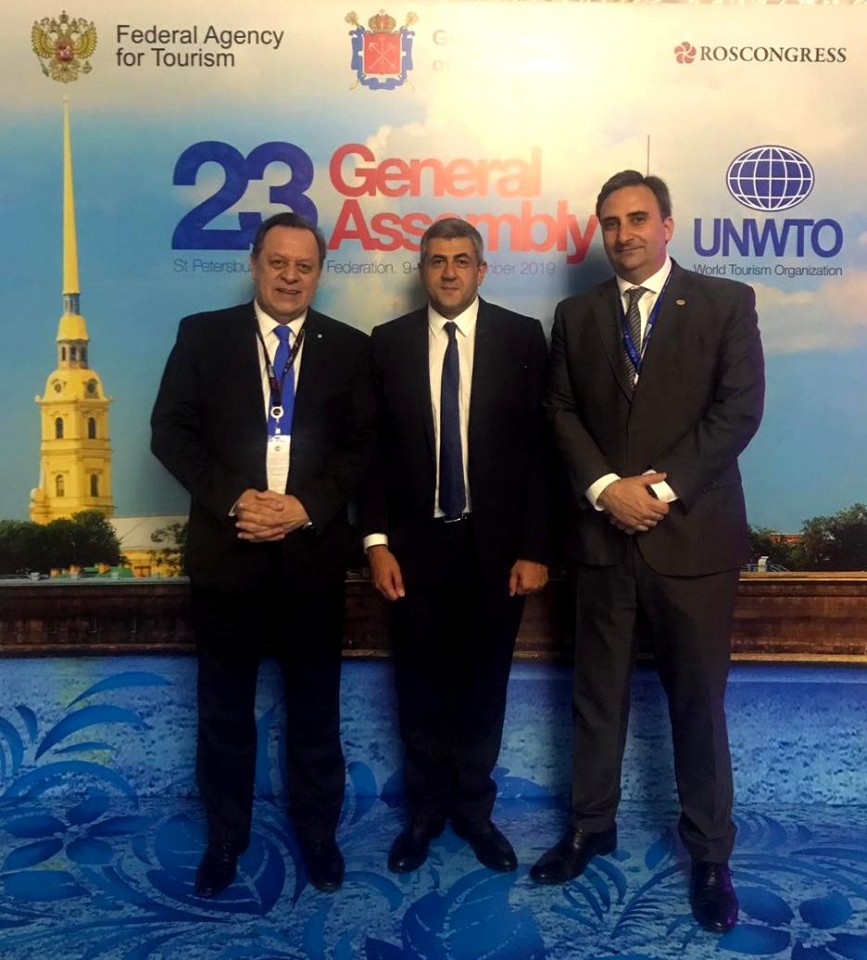 We are pleased to share with you great news! As a result of the work and efforts that we have been doing, we have achieved that our Federation is once again an affiliated member of the UNWTO (World Tourism Organization).
The 23 ° UNWTO General Assembly held in St. Petersburg - Russia - of which our President Gustavo Hani participated, was the framework for initiating the return of FAEVYT to the most important international organization in the tourism industry.
This is a great management achievement that once again positions us worldwide and opens up multiple opportunities to grow and develop our work, strengthening our voice at the international level. Prioritizing the restoration of links with entities such as this means a fundamental step for the present and future of our Federation.
We continue working with the clear objective of promoting all travel and tourism companies in Argentina.