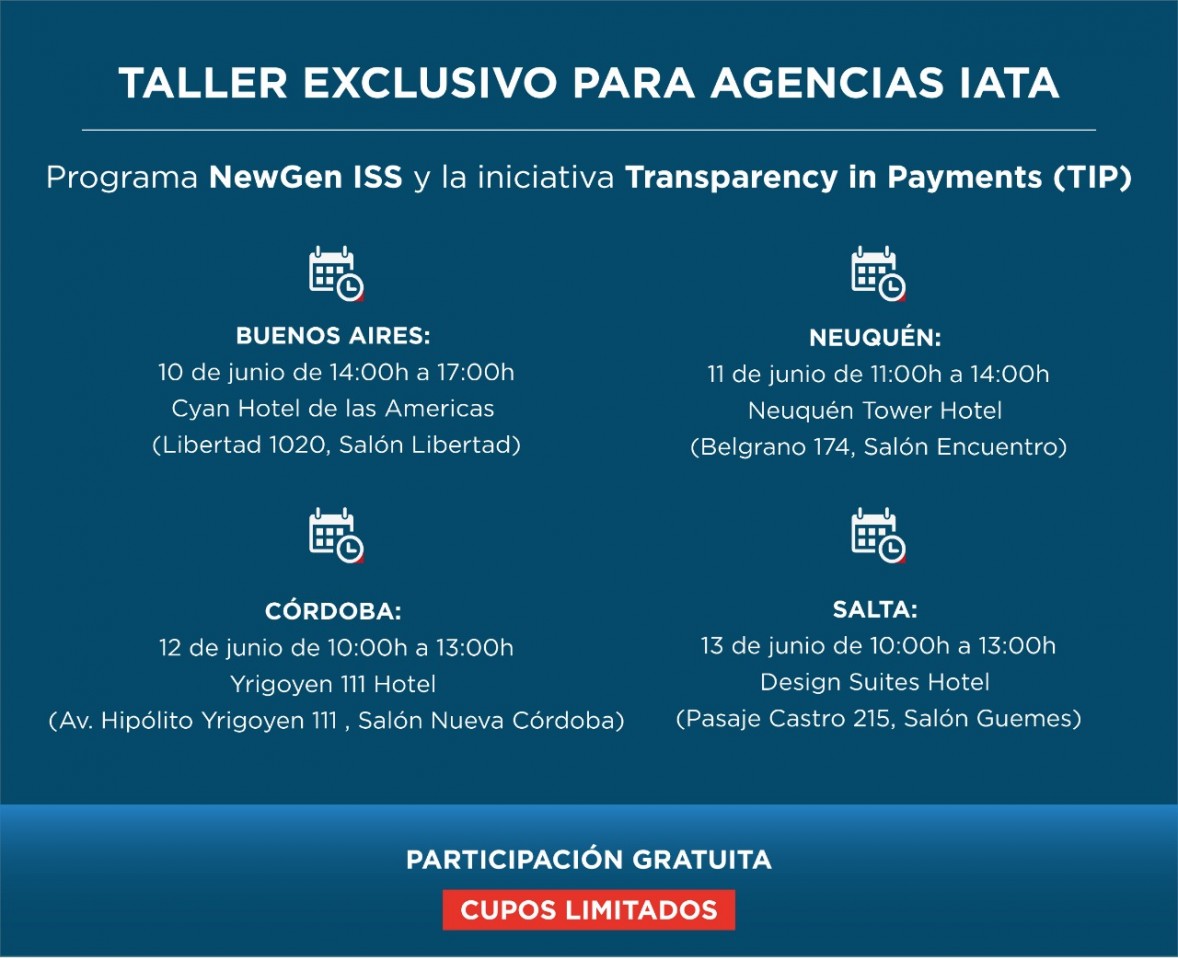 IATA invites you to participate in the workshop on New Generation ISS (NewGen ISS) and Transparency in Payments (TIP), which will soon be launched in the Argentine Republic. More info on newgeniss.iata.org
Location:
BUENOS AIRES: 10 of June, 14: 00h to 17: 00h, Cyan Hotel of the Americas (Libertad, 1020, Salón Libertad)
NEUQUÉN: 11 of June, 11: 00h to 14: 00h, Neuquén Tower Hotel (Belgrano, 174, Meeting Room)
CORDOVA: 12 in June, 10: 00h in 13: 00h, Yrigoyen 111 Hotel (Av. Hipolito Yrigoyen, 111 Barrio Nueva Córdoba, Salón Nueva Córdoba)
SALTA: 13 in June, 10: 00h in 13: 00h, Design Suites Hotel (Pasaje Castro, 215, Guemes Room)
Addressed: IATA Travel Agencies, preferably the General Manager and the Manager in charge of BSP matters.
Objective of the workshop
Offer an informative event to the travel agency community that allows them to get more clarity about the NewGen ISS program and the Transparency in Payments (TIP) initiative.
Participation is free. Limited places.
Register now doing click here