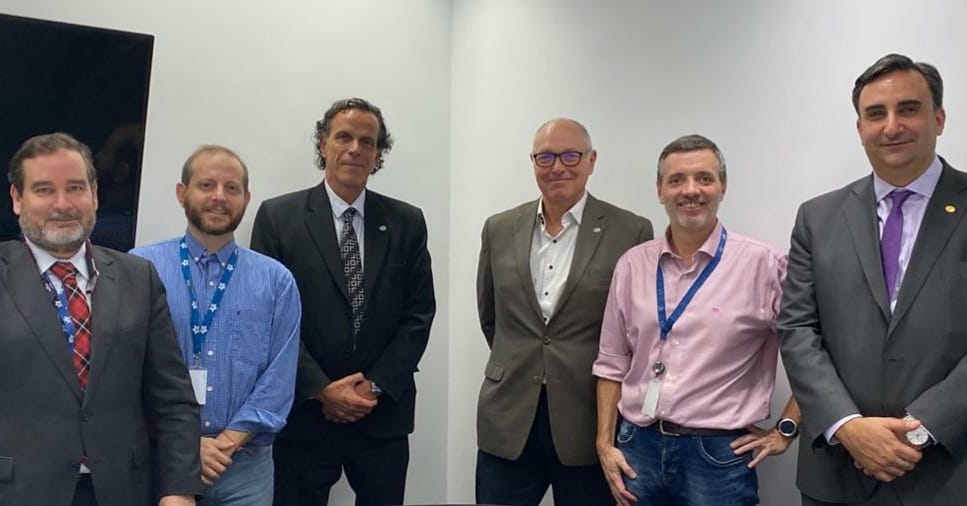 The president of the FAEVYT, Gustavo HaniMarcelo Marchetti of the Air Transport Commission and the executive director, Gerardo Belio, met with representatives of the International Air Transport Association (IATA) to talk about the status of the process of more than 20 airlines that have requested the possibility of issuing the collection of dollar tickets; in this way the payment of the 30% required by the Country Tax.

The 4 airlines: Aerolineas Argentinas, Latam, Air Europa and Aeromexico, enabled the process so that travel agencies can issue the dollar tickets with the passengers (paying in cash, both in travel agencies and in airlines) You can buy them without the surcharge of the Country tax.

In the case of Latam, the company sent a statement to the travel agencies informing them that the "dollar issues via BSP" are enabled. The acronym means "Billing and Settlement Plan" a payment system that agencies have to issue tickets.

Aerolineas Argentinas also reported the same: "According to Law 27.541, the issuance in US $ is not reached by the Country 05 tax, so it must be excluded from the emissions of tickets made in that currency," he said. The company in the statement.
From FAEVYT, Marcelo Marchetti, who headed the federation's air transport commission, said: "We come in dialogue with IATA since the enactment of the law, accompanying and seeking the prompt resolution of this issue that we understand is essential. There are already more than 20 airlines that are carrying out the necessary procedures to be able to offer the possibility of issuing tickets in dollars. "
According to Gustavo Hani, "each one of the meetings we have held, since the imposition of the Country Tax, has had the purpose of providing better alternatives to protect the work of our sector. In this sense, the progress being made with IATA is a good news that will allow the airlines - which thus process it - to issue in dollars, in this way the payment of 30% of the Country Tax would not correspond ", he added.