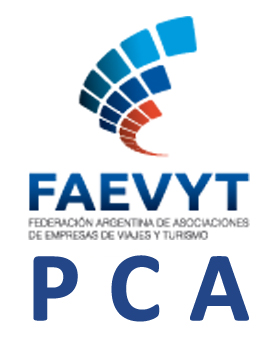 Objectives of the Training Area FAEVyT
The definition of the objectives for establishing the scope of intervention and the range of solutions that provide the sector area.
Some of the area's objectives are:
• Promotetraining, continuing education and research as basic tools for the development of tourism businesses (travel agencies, operators, service providers, etc.) that are part of the institution.
•Tendimproving competitiveness, productivity and efficiency of businesses in the sector to generate actions that will improve the operation and management capabilities.
•AttendTourism businesses in implementing comprehensive improvement programs (Example: quality programs, continuous improvement, innovation, competitiveness, corporate social responsibility, etc..).
• Fomentinterrelation, interaction, exchange, organizations, associations, chambers, etc.. both public and private, domestic and foreign, to generate joint actions and thus enhance results, as well as with academic institutions.
Target Audience
Concerns the determination of who will be the beneficiaries of the programs and activities that will carry the area.
For example:
• Managers and decision makers in tourism enterprises.
• Staff travel agencies.
• Operating personnel programs.
• Business owners and entrepreneurs.
• Leaders of the tourism sector in Argentina.
• Other public that decides FAEVyT involve in the project.