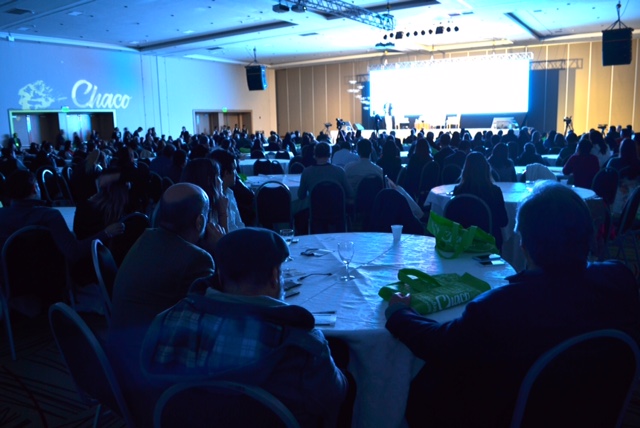 We perform 42 ° edition of the Annual Congress of Faevyt whose headquarters, this year 2016, was the city of Resistencia in the province of Chaco. With more than 800 attendees and the presence of authorities as the Minister of Tourism of Argentina, Lic. Gustavo Santos, the governor of Chaco, Ing. Sunday Peppo and the president of Faevyt, Cdor. Fabricio Di Giambattista, among others, developed a new edition, with innovation as the guiding principle.
Among the speakers have exhibitions and workshops CODRON Luis Garcia, head of Europamundo; Eduardo Kastika, Dr. in Economics and Director of Kastika and Assoc .; Paul Singerman; Damian Habib, Director of Iggy Travel Consulting; Gabriel Weinstein, Director of Innovation Olivia; Constanza de la Cruz, co-founder of Avantrip; Fernando Escudero, President of the Unite Foundation; Juan Melano, founder of ComentaTV; Paul Damerau, Partner and Director of Newfield Consulting and CEO of FACVE, among other prominent speakers who shared their knowledge and experiences to enrich the Congress.
Focusing on innovation, our president, Fabrizio Di Giambattista, said that"The world is changing faster than ever, times change, travelers change, we face new technological paradigms and changing consumer demands, which generates a constantly changing environment that affects the way we travel and transforms our industry day after day. Innovation hand professionalism allow us to successfully overcome these new challenges ".
Two intense days of training, networking, brainstorming, debates, a place to share good practices and the vision of a future that generates daily new challenges for the tourism industry, were the result of fruitful and successful edition of the CAF 2016.