On Wednesday 15 of November, the presentation of AVIANCA ARGENTINA by Mr. Hugo Díaz, Commercial Manager of the Avianca Argentina Company, took place at the headquarters of AEVYT Mar del Plata and Sudeste.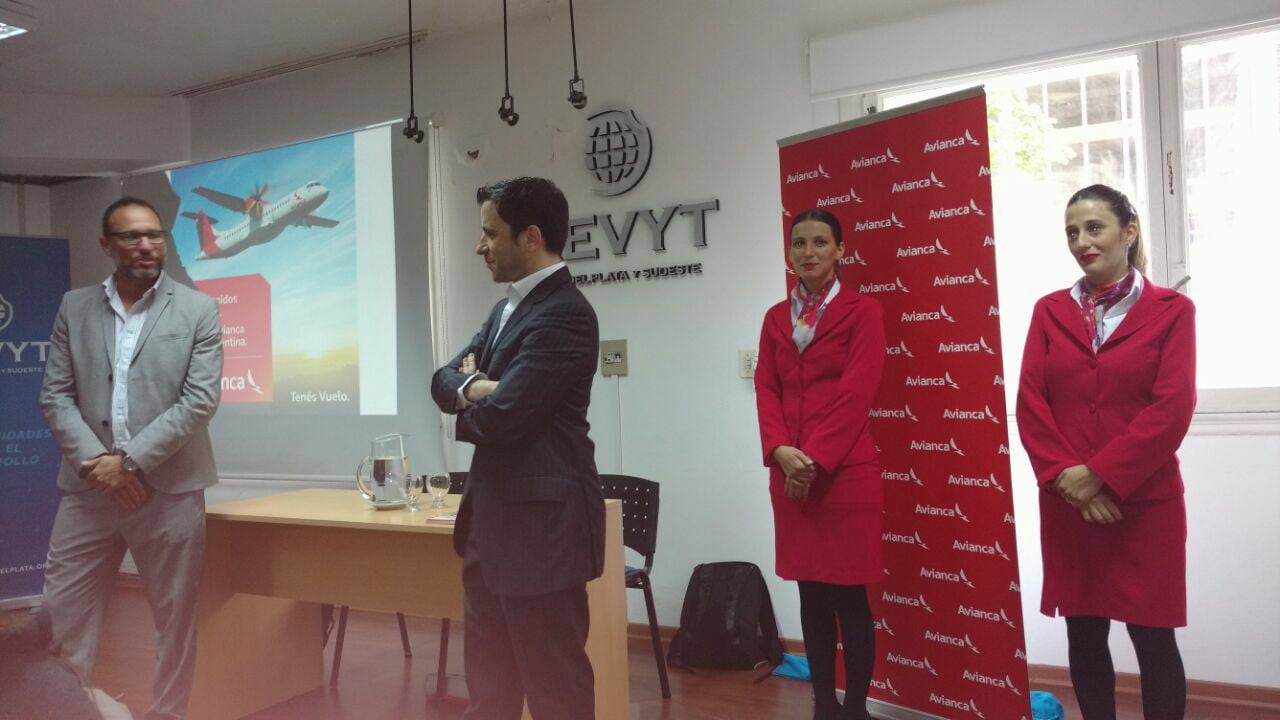 During the talk, the new routes and frequencies offered by the airline were announced, starting with the Rosario-Mar del Plata and Aeroparque-Mar del Plata routes.

It was attended by a large number of agencies interested in these new air routes, which will provide greater connectivity to our city.